Charming wedding in Potsdam
Phoebe & Daniel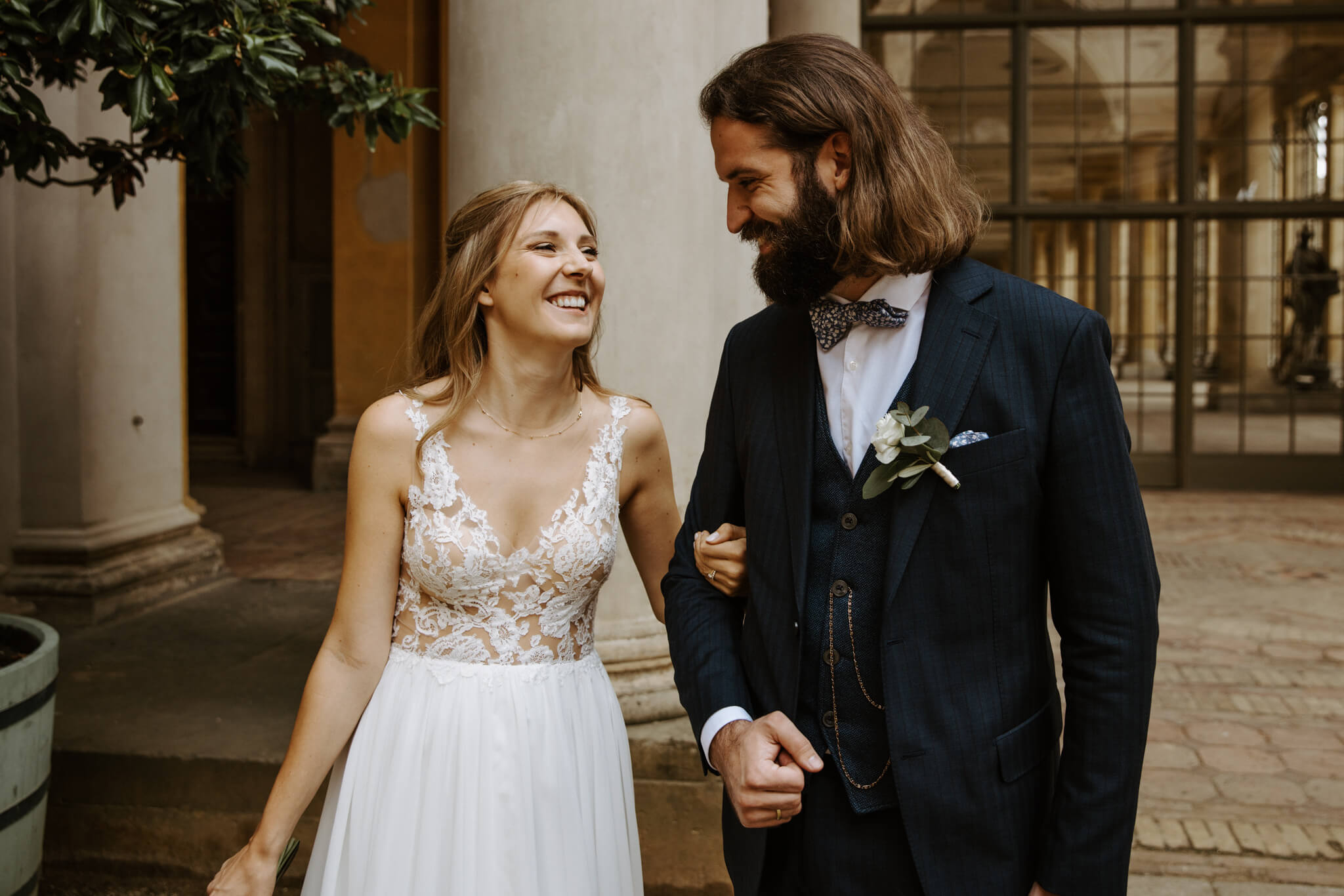 I met Phoebe and Daniel a few months ago before their wedding day in Holzmarkt. We shared a glass of wine, start to get to know more about each and I carefully listened what their dream wedding would look like. From the first conversation I made some notes: relaxed, elegant and fun.
On their wedding day we met at Rathaus Schöneberg. It's one of my favourite city halls here in Berlin. After Phoebe & Daniel became officially wife & husband we went to the park near by. All the beloved people joined and greeted them.
Since we had couple of hours free before the guests arrive to the location, we went to do the photoshoot at the beautiful Potsdam. Every time I come here it brings me joy and I find it very inspiring to take few pictures with a couple.
I love this cute german tradition.
I noticed that it's time for our sunset photoshoot. I called the couple to take these romantic pictures by the lake. This is my favourite time to photograph a love story.